Our most common questions about baggage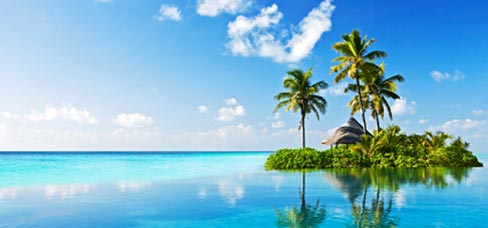 Personal item
Some airlines only allow you to bring a personal item onto the plane. The item has to fit under the seat in front of you. Check the exact dimensions and weight on the airline's website.
Only hand baggage
On some tickets only hand baggage is included, however, it's usually possible to add checked baggage. Contact us for pricing information. Note: Don't forget to check the airline's website for the allowed dimensions and weight of your cabin bag.
Check baggage information with the airline
For technical reasons, we are unable to provide accurate baggage information for your entire trip. Check the airline's website to see if baggage is included. Please note that you may need the airline booking number and that you can find this on our site, under the tab "My Bookings".
---
How many bags can I take with me?
If you are allowed 1 x 23 (1pc), it means you are permitted to check one bag weighing up to 23 kg. If you are allowed to check 30 kg, it means that you can check several bags with a total weight of 30 kg.
How do I add baggage and how much does it cost?
It depends on the airline and your ticket-fare class. Please contact us and we'll look at your options together. However, we always recommend that you check the terms and conditions for hand baggage and checked baggage on the airline's website, since we only sell baggage according to the airline's terms.
To make it a little easier for you, we have collected information from a number of airlines regarding baggage and the rules that apply.